Science
Science
The CAPS principal and his science department's plan and vision are to see CAPS develop and become one of the leading scientific schools within the Goldfields Esperance Region. The leader of the Science Department team has forged a lead with some great ideas and plans for the school, and it is with this in mind that CAPS would like to build on.
CAPS STEM program envisions excellent quality, highly engaging, and culturally relevant learning experiences for every student. The program also envisions providing educational experiences to all students that include interdisciplinary approaches to solving problems.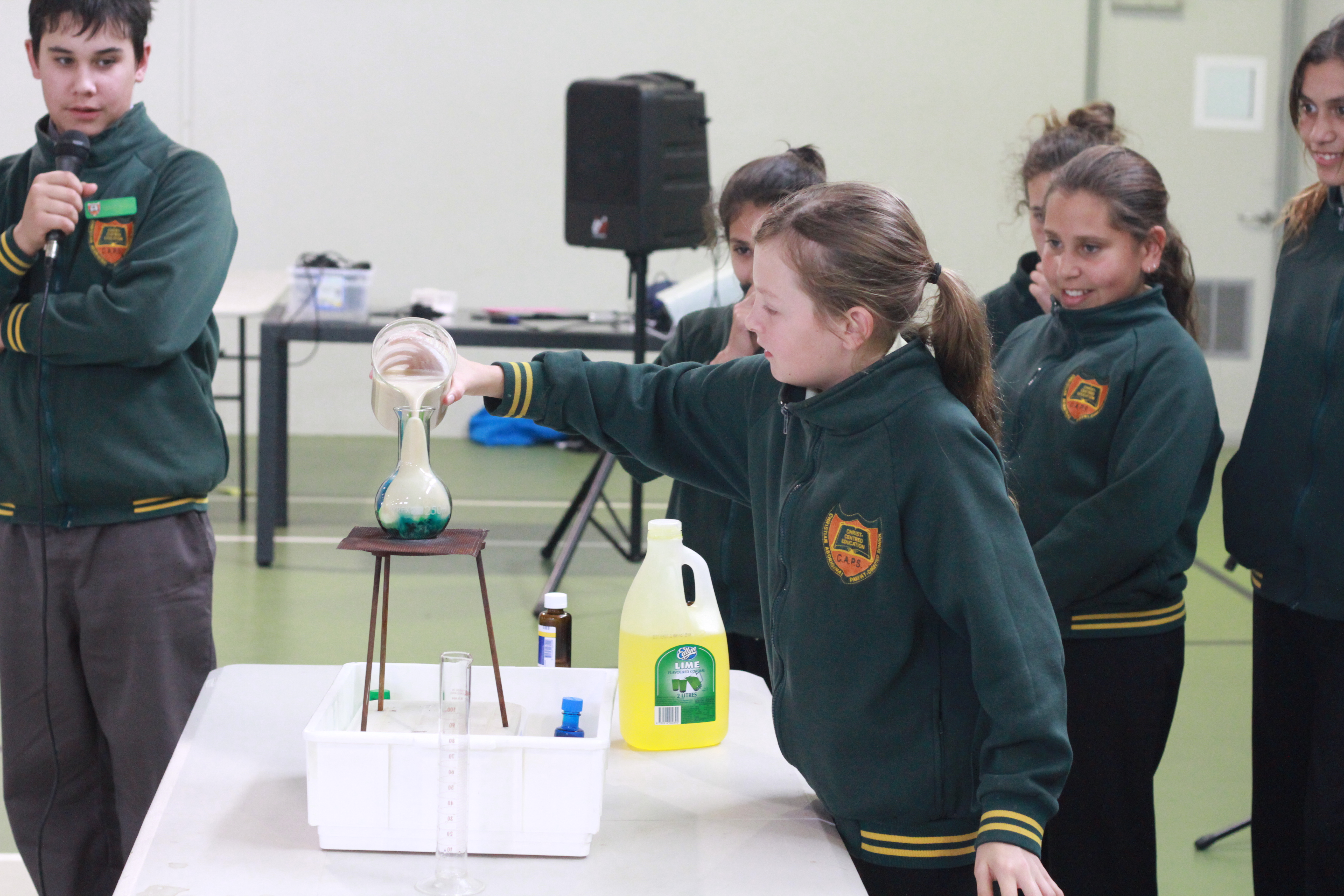 The successful implementation of the STEM program in CAPS Coolgardie is due to the collaborative effort of the administrative team, teacher leaders, parents, students and the people of the Goldfields community. The school has invested its time and resources into developing a STEM program that is thriving and provides activities that can transform lives especially to the indigenous communities.
Across the curriculum there are activities which link strongly with STEM (science, technology, engineering and mathematics).There is a strong emphasis on fun learning of science and mathematics with standalone activities and project work. This is one of the ways to keep our students engaged. This year, the whole school had numeracy extravaganza to help raise awareness of the importance of numeracy at school and beyond.
CAPS students have been attending regional, state and national research competitions. This is one of the strengths of the schools' STEM program. Investigations and engineering projects done by our students are top quality and have won various awards in different contests. Their successes in joining science research competitions are having a vital role in keeping students interest to be engaged in all STEM programs of the school.
In 2017, CAPS Coolgardie is named as the Science Talent Search School of Year award, a top science award, never won outside Perth. In February of this year, 3 students were selected as finalists to the BHP Billiton Foundation Science and Engineering Awards.