Music
Overview
Primary school:
Music plays an important role in the lives of young children. The natural joy and fun of creating sounds through 'singing and banging' get the students off to a super start. This develops the skill set which connects with the numeracy and literacy learning process.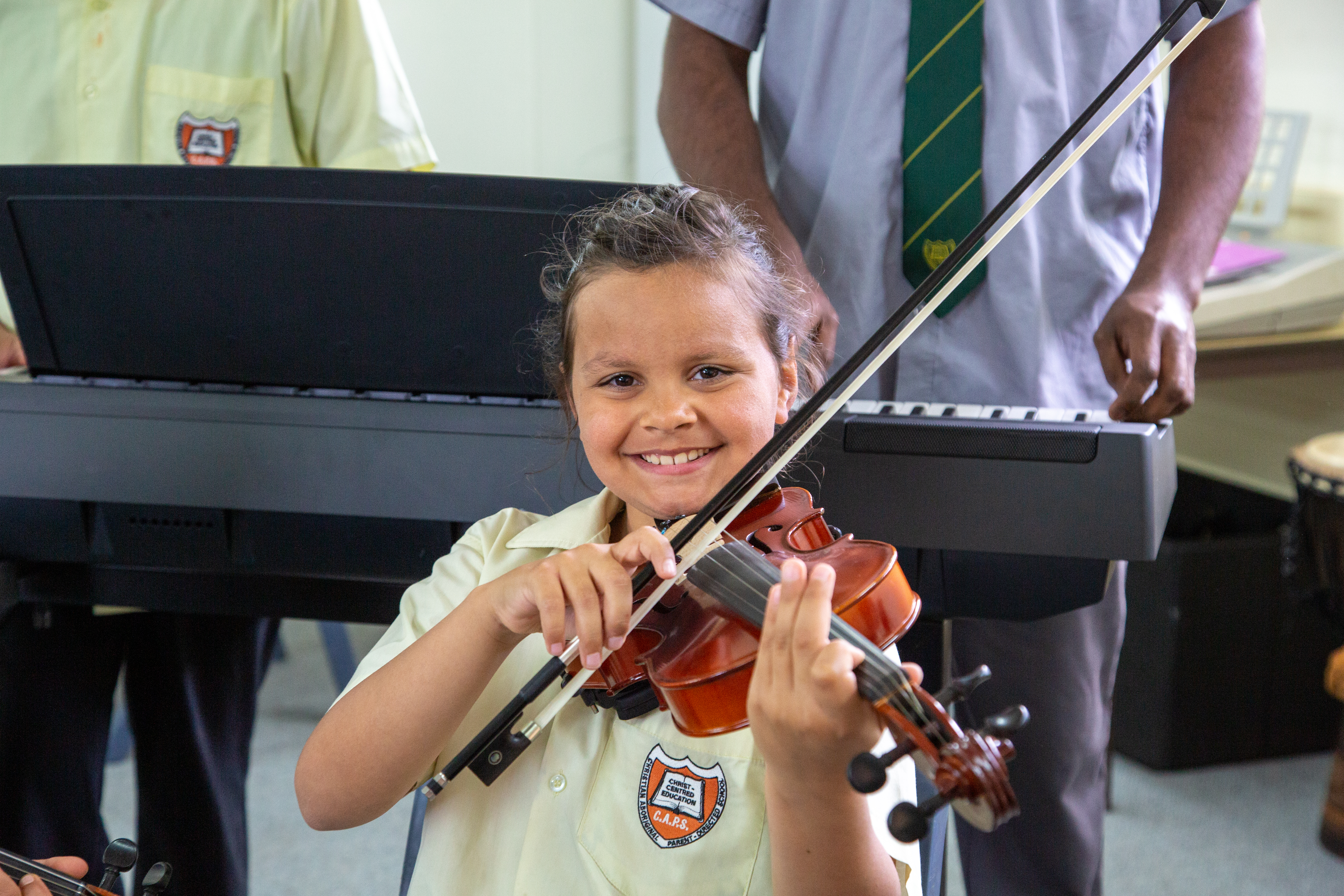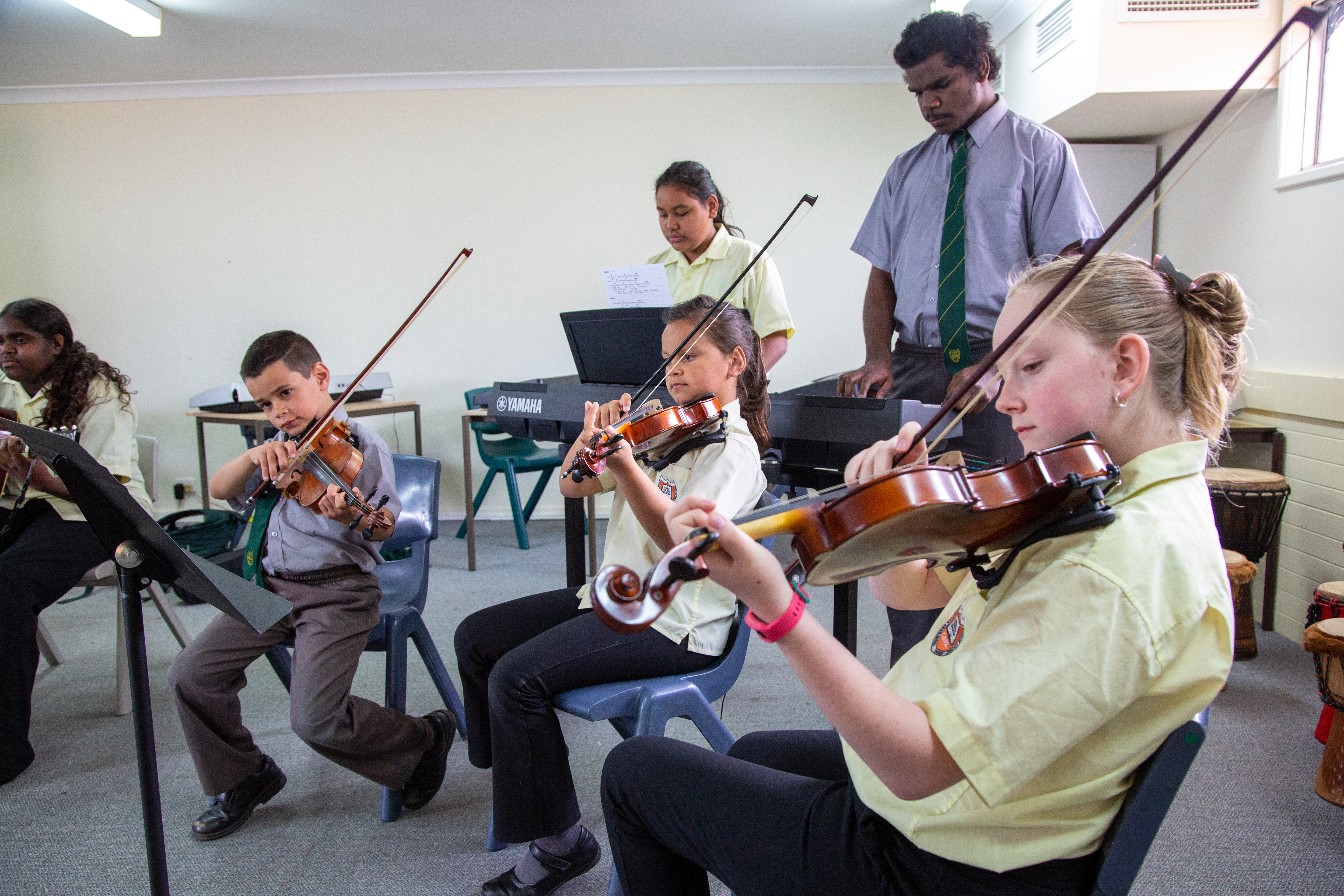 Secondary school:
High School students are exposed to a huge range of music through social media and have naturally developed a discerning ear. Their taste in music is wide, but the roots of Hip Hop, Folk, Gospel and Country resonate with them the most. Learning about musicians and why songs are written enhance their emotional understanding as well as motivating them to work and play together.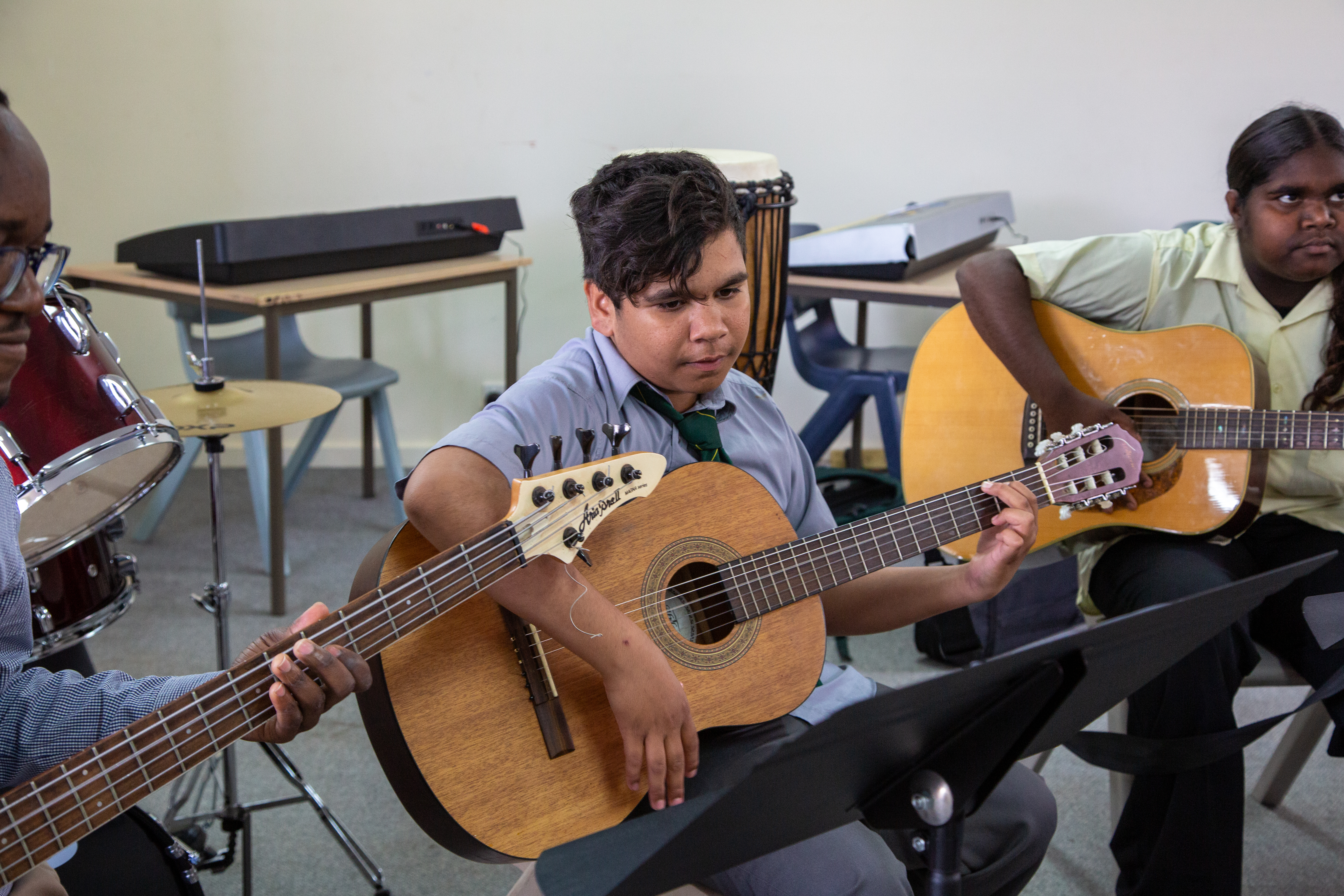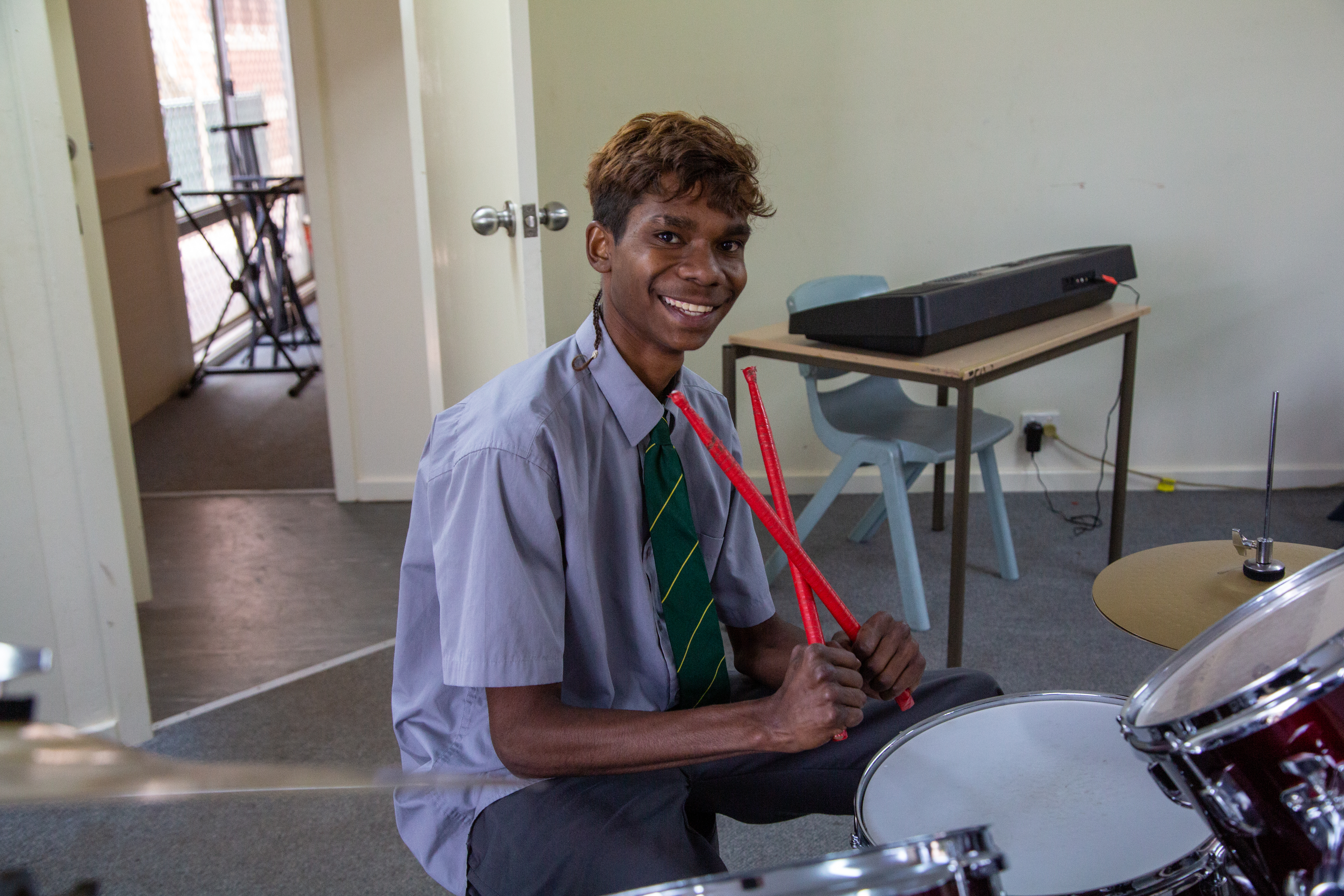 Limited places are currently offered to Primary School and High School students to learn violin, guitar, keyboard and drums in small groups. We encourage parents to recognise the role of music in education and support their children with practice at home; the sky is the limit to the student's progress when fully supported and motivated.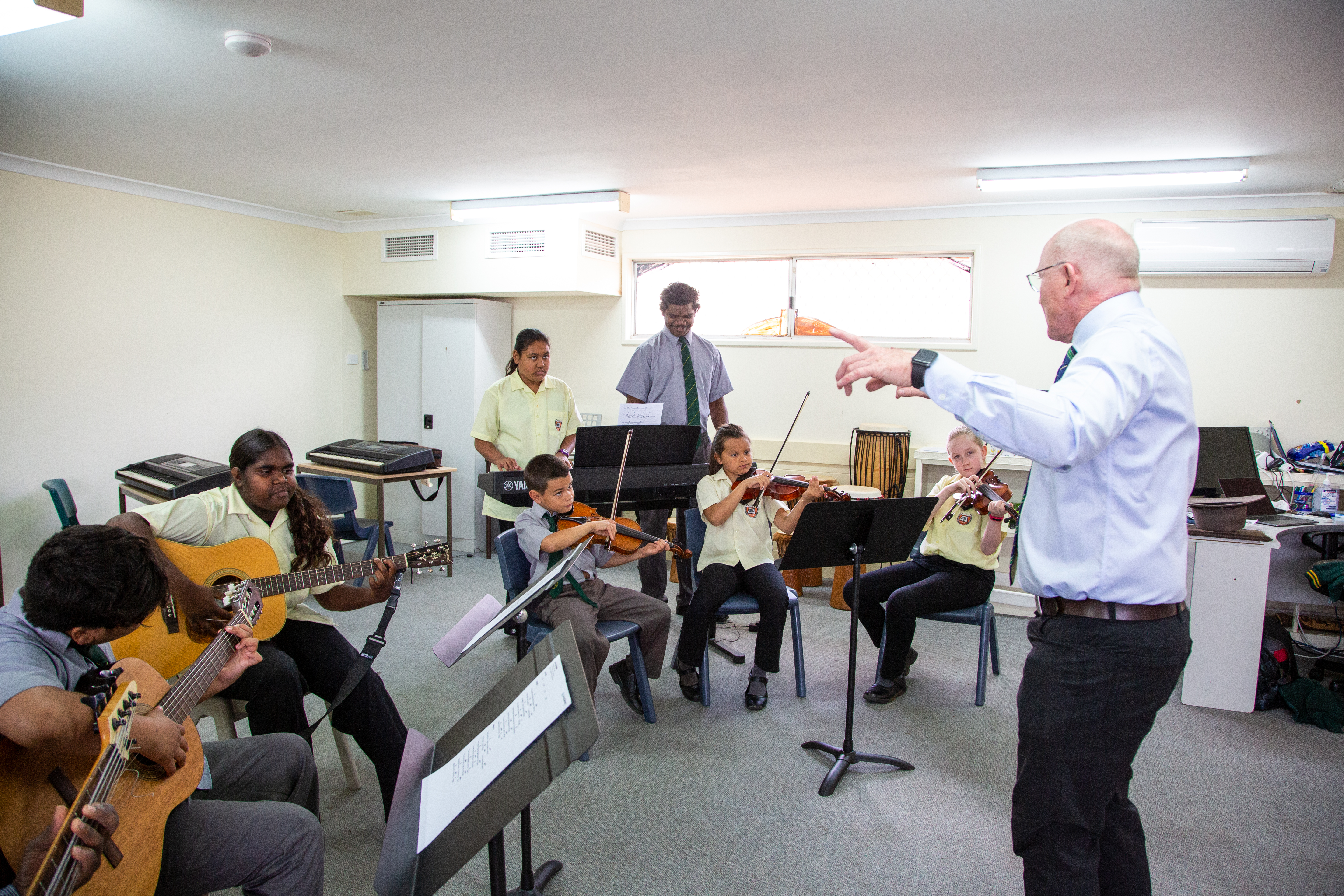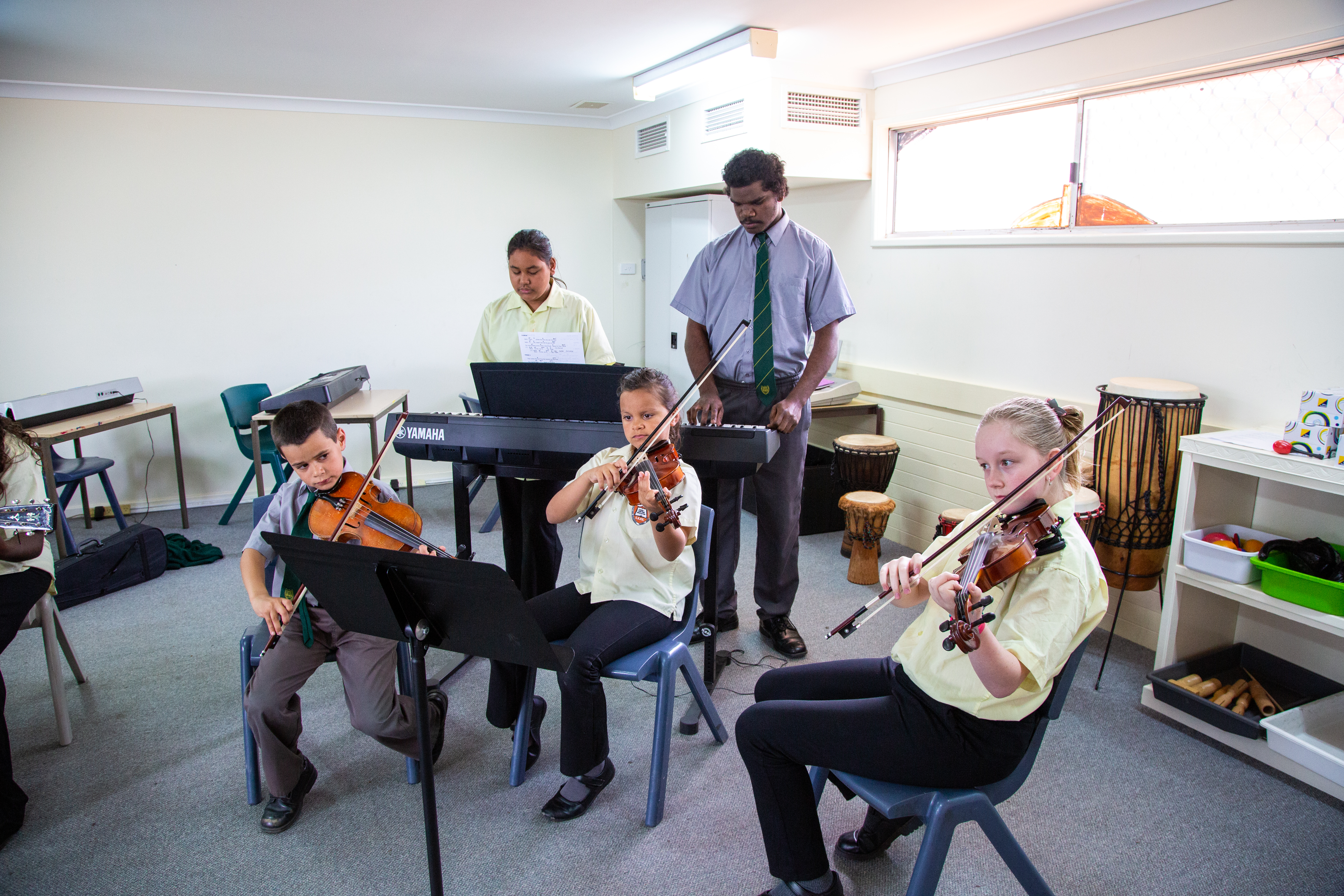 Steve Woods
Music Teacher