Arts
Visual Arts
Overview
CAPS Coolgardie has an outstanding record of achievement in the Visual Arts department. We host a range of exciting opportunities for your child to thrive in our unique learning environment through an exciting visual arts program.
The aims of Visual Arts program are to apply knowledge and skills which ensure that, individually and collaboratively, students:
demonstrate confidence, curiosity, imagination and enjoyment when engaged in visual arts making
apply visual arts techniques, materials, processes and technologies to create artworks through the design and inquiry process
apply visual language and critical creative thinking skills when creating and responding to artwork
develop aesthetic, artistic and cultural appreciation of visual arts in past and contemporary contexts, both as artists and art critics.
The curriculum is designed to enable students to develop general skills in their visual arts practice. They learn through a mix of visual enquiry, studio work, exhibition and critical reflection. Gallery visits, studio classes and exposure to new mediums and technologies are all part of the program designed to help them achieve their potential.
Students explore and experiment with diverse media including drawing, painting, photography, sculpture, textiles, graphics, printmaking and sculpture.
CAPS Coolgardie provides excellent resources and they also benefit from exhibiting their own work and being actively involved with community programs.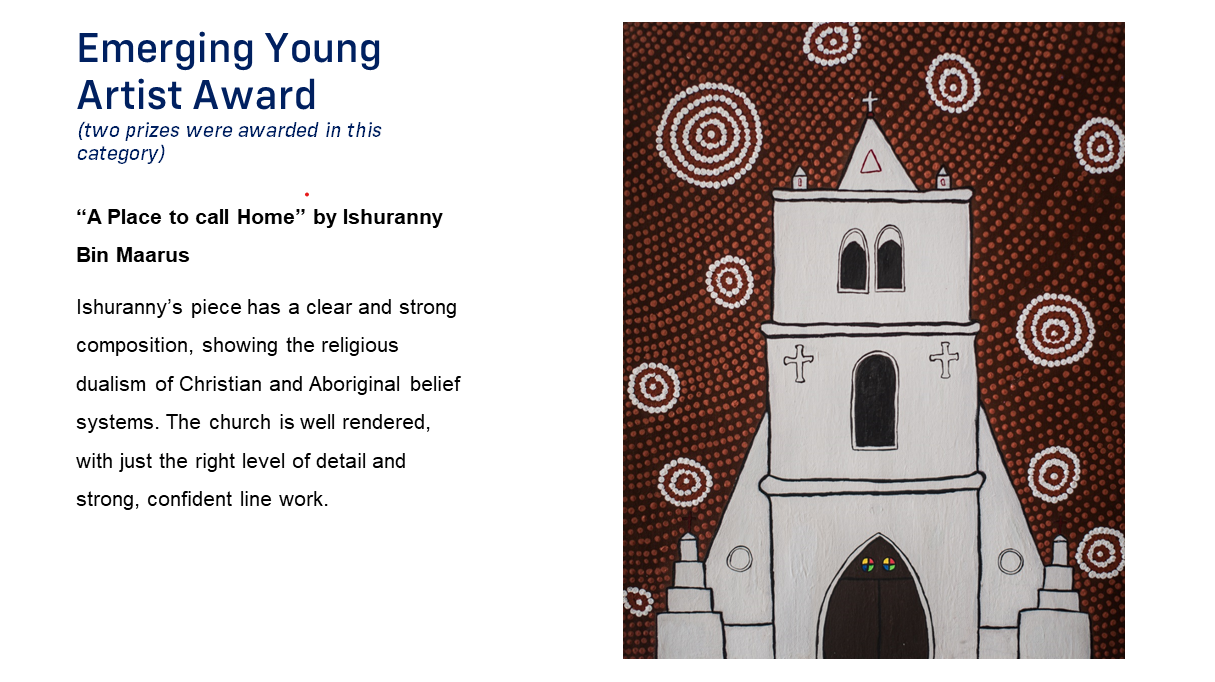 https://www.ckb.wa.gov.au/In-My-Community/Arts-Culture/CKB-Events-Calendar/Art-Prize/2019-Winners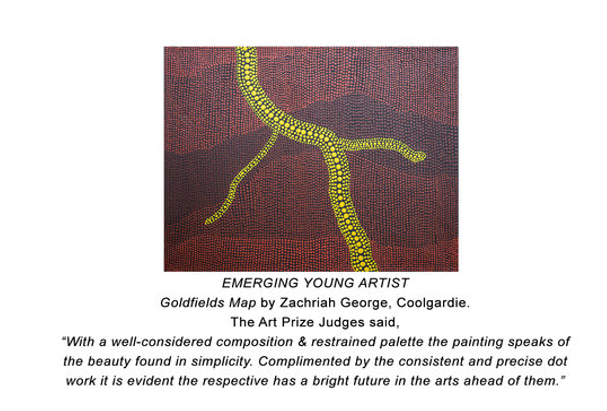 http://2018 Award winner, City of Kalgoorlie-Boulder Art Prize: https://www.goldindustrygroup.com.au/news/2018/10/8/gold-fever-at-annual-art-show